Group presentation
LEMER, foundry of low melting point alloys was founded in 1878 by the LEMER family.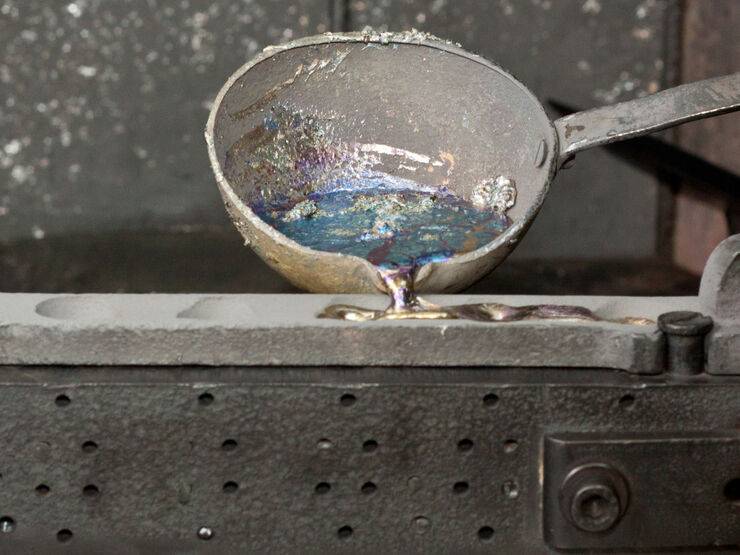 Our historical background
Pioneer in the art of raw material processing, forerunner of modern manufacturing methods and techniques, Louis-François LEMER is at the origin of new lead applications in the industry, nuclear, safety seals or fishing, in France but also abroad.
More than 5 generations later, thanks to research, experiments, innovation, LEMER foundry has become one of the European leaders on lead and its derivatives.
LEMER foundry has relentlessly developed varied processes that became references on a global scale.
In 1988, DEJOIE specialized in aluminum foundry, becomes a subsidiary of LEMER group. DEJOIE continues in particular safety seals activity, as last French manufacturer for lead seals. Since 1949 (first market with the French post company) DEJOIE manufactures in addition aluminum wall or column mailboxes for the French post company and for abroad companies (Marocco, Algeria, Qatar, Saoudi Arabia…), town halls, administrations, private customers.
LEMER foundry was taken over in 2016, through a project carried by Pascaline LEMER, Laurent LECOLE, executive employees and 3 French investment funds, mainly local funds : ACE Management, Ouest Croissance and Litto Invest. Both firms LEMER and DEJOIE are part of the CERUSE group since then.
Today LEMER foundry is still defending worldwide the values that make the company successful : confidence, collaboration, sharp expertise.
These values are today the guarantee of our progress, to remain by your side and best meet your expectations.
Our figures :
Today LEMER foundry represents :
1 500 tons of stock

1 200 tons of lead and alloys processed year round

2 production sites : Carquefou, le Loroux-Bottereau

65 employees

Manufacturing of pieces from 1g to 50 tons

Turn-over 2021 > 9 700 k€